Career Advice
Sectors Guide
Career Advice
Whatever it is you need to know, one of our specialist recruiters can advise you of the type of role that is likely to be the job area you will succeed in.
Come sit with us, we will listen, look at your background and understand your requirements and advise you.
Choosing your career path can feel quite daunting, especially when you're looking at a career that requires years of investment to progress successfully.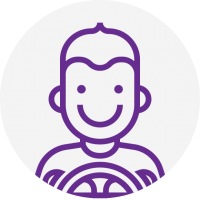 Thinking of becoming a HGV Driver?
It is a highly profitable job, with rates of £600+ per week the industry standard. This means that it really provides a good career option with the ability to earn a good wage for life and, if anything, the pay will get better as more people are tempted into the industry.
But you needn't stay a driver for your whole career.
Many people who enter into the profession find that there is a large room for growth in the sector, and many drivers find themselves moving on to fill the numerous senior positions, which will lead to better pay down the line. However, as the job has a high satisfaction rating, many HGV drivers stay in their position for life.
Warehouse Worker job – what does it look like?
You may be asked to work in a small local warehouse, or a large Regional Distributional Centre, depending on the place of work and whether it's a chill environment or ambient the job roles are similar, just the environment will be different.
When you take on a role to work in a warehouse you may be asked to perform an array of functions that may include:
Receiving and processing incoming stock and materials
Picking and filling orders from stock
Packing and shipping orders
Managing, organizing and retrieving stock in the warehouse.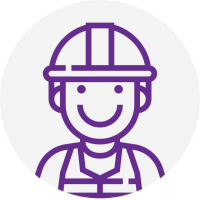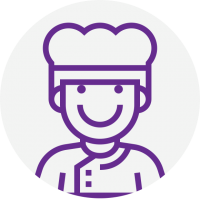 Thinking of becoming a Chef?
If you love cooking and you're willing to work hard then being a chef is a fantastic career choice! Being a chef requires years of work experience and hard work in order to get far because it's a very competitive industry.
Being a chef requires dedication and discipline.
Working as a chef means working long hours. There are some chefs who get up early to work and have the midday off until they have to go back to the kitchen later. At first, the long hours might seem difficult to face but if you enjoy your job, long hours isn't an issue.
You're likely to start as a commis chef; in this role you're responsible for preparing the vegetables and doing other basic tasks.
On every shift, chefs follow the same recipes. They have to, so they create perfect meals every time.
You need to love being a chef. To be considered a good chef you have to care about the little details.
While you might be thinking being a chef is a lot of hard work, that doesn't matter to chefs who love their job. Many chefs earlier in life dreamed of becoming a chef and being able to do their job every day is indeed fulfilment of that dream!
The duties of an Administrator
One of the primary duties of an administrator is to ensure that the organization they work for operates with efficiency. This requires a set of skills that can handle the many different people and situations within the organization. Specific skills essential to an effective administrator include good communication and being organized.
An effective administrator is a liaison between management and staff. By engaging both parties, an administrator can find solutions that will meet the demands of both management and staff. This can help to make the organization a positive work environment free of many problems and conflicts.
The administrator should manage the information, performance and expectations of everyone within the organization and make necessary corrections to benefit the organization.